We would like to send greetings to all visitors to our booth at the 24th Interlight in Moscow. And those who were not there we hope to meet next year.
Interlight Moscow is an international trade fair for decorative & technical lighting and is believed to be the most important platform for contacts with companies in Eastern Europe and Russia. Here you exchange ideas about innovations and often lasting partnerships are made. At this trade fair, a cross-regional contact with Russian manufacturers and distributors for all conceivable LED components outside Europe is possible. And this opportunity has not been taken by more than 300 companies from over 23 countries this year. The exuberant cheerful atmosphere is noticeable to everyone. Diverting and profound conversations allow time to pass.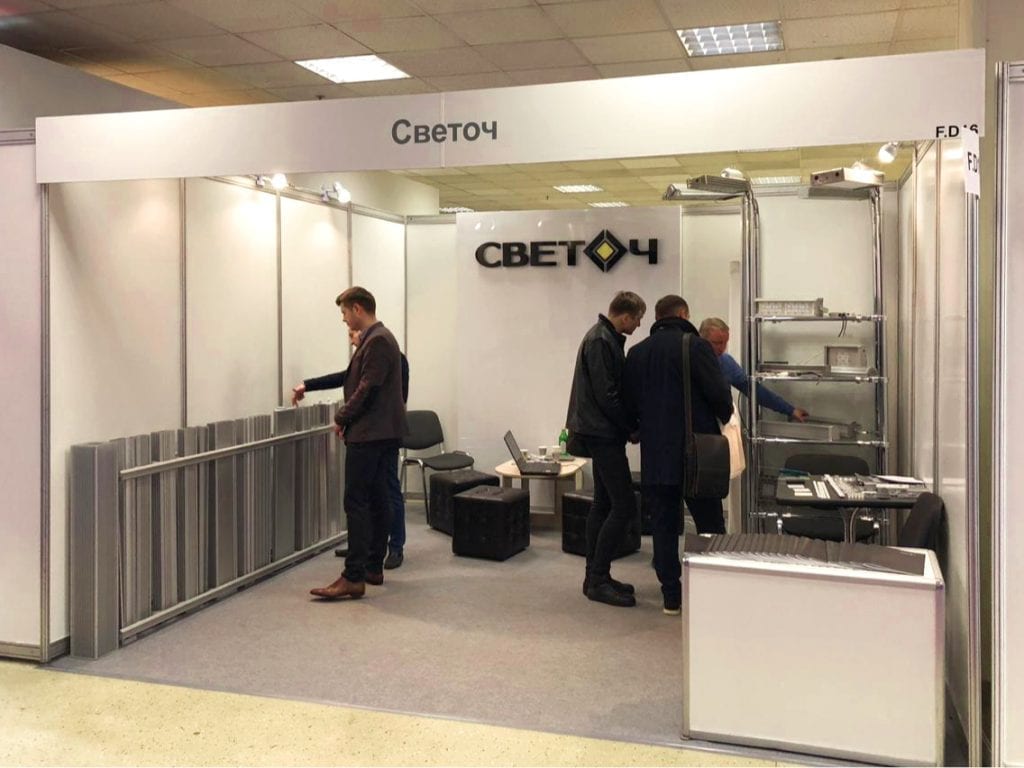 Product topics of this fair range from outdoor lighting to remote-controlled living room lighting, interior lighting lighting lighting, light accessories, street lighting lighting lighting. All lighting industries from lighting such as electrical engineering, energy and lighting technology are also covered.
With more curiosity, just rummage through our products or get in touch with us and we are guaranteed to find the best solution for you!
Your SVETOCH team